BSidesCharm's review board contains a wide variety of skills and backgrounds from experts to ensure that chosen presentations and training provide the best experience on the right topics for our attendees.
Brian Baskin (@bbaskin) is a Technical Lead of Threat Research with VMware Carbon Black's Threat Analysis Unit with a specialty in digital forensics, incident response and malware analysis. Baskin was previously an intrusions analyst for the US Defense Cyber Crime Center and has studied and presented research on cyber threats for over 15 years. He has authored multiple security books and develops open source tools for more efficient malware analysis.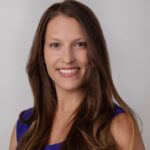 Brittany Barbehenn leads a team of threat intelligence analysts focused on combatting adversaries at the behavioral level aiding in adversary readiness for all industries. When not in front of a computer, you can find Brittany hanging onto the edges of rock cliffs and chasing marmots up mountain switchbacks.
Mick Baccio fell in love with the idea of cyberspace at nine years old after reading Neuromancer, which led him to pursue a career in computer operations with a focus on information security. He most recently held the title of Chief Information Security Officer at Pete for America, holding the honor of being the first CISO in the history of presidential campaigns. Mick was also the White House Threat Intelligence Branch Chief in both the Obama and Trump administrations and helped create a threat intelligence program during the rollout of the Affordable Care Act at the Department of Health and Human Services. Mick has also served in cybersecurity and technical roles at the Department of Defense and Centers for Disease Control and is a US Navy veteran. Mick is currently a Global Security Strategist, leveraging his background and expertise to help customers solve complex security problems.
In his spare time, when not posting pictures of food, cats, or sneakers to social media, Mick is the Vice President of The Open Organisation of Lockpickers in Washington DC, and a Goon at DefCon.