BSidesCharm Board of Directors
Brittany Barbehenn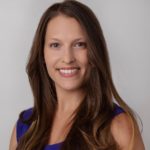 Brittany Barbehenn leads a team of threat intelligence analysts focused on combatting adversaries at the behavioral level aiding in adversary readiness for all industries. When not in front of a computer, you can find Brittany hanging onto the edges of rock cliffs and chasing marmots up mountain switchbacks.
Jacque Blanchard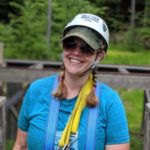 From a teenage hacker to an accomplished information security professional over a 17 year span, Jacquelyn Blanchard focuses on designing secure embedded systems that thwart the bad guys. Back when Jacquelyn was in her 20s (a long time ago), she earned her B.S. in Business Administration with emphasis in Computer Science and her M.A. in Business and Organizational Security Management. In her spare time, Jacquelyn enjoys walking in the woods, for weeks at a time, up and down very steep hills.
Russell Mosley
Russell is a Security Consultant and former CISO with a background in systems administration and security engineering. An accomplished technology leader and trusted advisor, Russell ensures organizations are properly positioned to address their cyber risks. Russell has over twenty years of experience building and managing enterprise information security programs, with expertise in information security standards, compliance regulations, security policies and controls. Also a Director with the defcon Blue Team Village, Russell volunteers at several industry events throughout the year.
Brian Baskin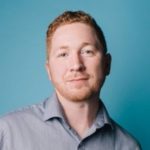 Brian Baskin (@bbaskin) is a Technical Lead and Manager of Threat Research with a specialty in digital forensics, incident response and malware analysis. Baskin was previously an intrusions analyst for the US Defense Cyber Crime Center and has studied and presented research on cyber threats for over 20 years. He has authored multiple security books and develops open source tools for more efficient malware analysis.
Jeff Brocious

Jeff Brocious (@JeffBSecurity) is currently working for a local company as Manager of Internal Security. Over his 30+ year career, he has worked on various software development projects, as well as helping his companies become more secure. So how does that tie in with BSidesCharm? After attending BSidesSF in 2013, he sent an email to Security BSides asking why there didn't seem to be a BSides in Maryland. The simple response was "because you haven't started one." After several email exchanges, phone calls, and a lot of thought, he decided to take on the task of starting a BSides in the Baltimore area. After what seemed like forever, a small group of volunteers was able to put together the first BSidesCharm in April 2015. Now with five successful BSidesCharm conferences in the books, he is still trying to learn how to balance work, family and BSides.
Ethan O'Toole and Robert Scullin will provide all audio, video, streaming, and recording capabilities. They will also provide entertainment for the event party!
Hiring Village
Kathleen Smith (@YesItsKathleen)
Gary Clement
Outreach
Jerry McKinley
Registration
Zach Baer (@zubion)
Jake Jasewicz
Mike Radov
Website Design and Management
Brian Baskin (@bbaskin)
Sunfire (@chillSunfire)
Speakers and Training
Brian Baskin (@bbaskin)
Craig Bowser (@reswob10)
Brittany Barbehenn
Jeff Man (@MrJeffMan)
Villages and Workshops
James Honeycutt (P0w3rChi3f)
Fan Tai
Jerry McKinley
Sponsors
Meagan Keim
Clarissa Bury
Lane Huff
Volunteer and Safety
Jim Elliott
Rob Weiss
Keith Mawhood
Technology Team
David Zawdie
Corey Sinay
Jarred Rehm
Logistics Quartermaster
Zach Jumper
Venue
Adam John
Lane Huff
Graphic Design
Doel Santos
Entertainment Lead
Russell Mosley
BSidesCharm would not be the great conference it is without the help of its two founders: Jeff Brocious and Forgotten. They've taken upon many hours of work over the previous years and it's exhibited in our conference quality!